Faculty
Hilary Linton, Family Mediation Trainer, Civil Mediation Trainer
J.D., LL.M., FDRP. Med-Certified Specialist in Family Mediation, Acc. FM., Cert. F. Med.
Hilary Linton is a Toronto lawyer, an accredited family mediator, an experienced family arbitrator and an alternative dispute resolution trainer. She created Riverdale Mediation in 2000 and has built her private practice as a well-respected family mediator and arbitrator. She is recognized in Canada and recognized internationally for her skillful training, her extensive knowledge in alternative dispute resolution (ADR), her extensive experience and her energized and effective teaching style.
Elizabeth Hyde, Family Mediation Trainer, Arbitrator
B. Ed., J.D., LL.M., Acc. FM., FDRP PC, Certified Specialist in Parenting Coordination
Elizabeth Hyde is a Toronto family lawyer, accredited family mediator and Certified Specialist in Parenting Coordination. As a trained and experienced professional educator, Elizabeth has extensive experience in course design and teaching. She has many years experience as a family mediator, parenting coordinator and family arbitrator, which enhances her skills as an alternative dispute resolution trainer.
Teaching Team
Dr. Barbara Benoliel (Ph.D.)
Dr. Barbara Benoliel (Ph.D.) is a professional mediator, and facilitator specializing in and Alternative Dispute Resolution (ADR) in organizations. She holds degrees in Psychology, Organizational Behaviour, and Criminal Justice. She is the President of Preferred Solutions.
Her practice area is in civil and criminal mediation, restorative justice, group facilitation, governance, dispute resolution and system design with family owned businesses, partnerships, large companies, institutions and not-for-profits, governments and unions. She is an original member of the roster of mediators of the Superior Court of Ontario, Toronto, and of the Bank of Nova Scotia.
In her career, she has combined practice with advancing knowledge in the field. She is a course developer and leader at York University in the Alternative Dispute Resolution Certificate Program and at Schulich School of Business, in the department of policy, under the Tannenbaum Chair of Family Enterprise. As well she is a professor of Criminal Justice in the School of Social Sciences at Walden University in Minneapolis Minnesota. She has lectured at Osgoode Law School, Simon Fraser University, Ryerson University, and the University of Calgary.
Her current area of focus in research is in the practices and processes of Restorative Justice in intimate partner violence and workplace violence.
Barbara is a member of the Advisory Committee for the Integrated Domestic Violence Court in Toronto. She is the Past President of the ADR Institute of Ontario, President of Just People, a justice advocacy collective, and has served as a member of the Board of Canadian Association for Family Enterprise, and the Research Ethics Board of the Hospital for Sick Children.
Read more
Akbar Ebrahim
Akbar Ebrahim is an Accredited Mediator and a Master Trainer certified by the Centre for Effective Dispute Resolution (CEDR), London, England in 2013 and accredited Family Mediator certified by the OAFM Ontario in 2014.
Akbar was appointed by the His Highness Aga Khan on the Regional Conciliation and Arbitration Board (RCAB) for Ontario as Mediator in 1999. He served as Mediator for 6 years and in 2005 he was appointed Chairperson of the Board for 7 years until 2012.
Akbar has mediated over 150 matrimonial, commercial and Wills/Estate related disputes and during his term as Chairperson of the Ontraio RCAB, he managed over 400 cases.
Akbar is also B.Comm, C.A. (finalist) from London, England and Certified Fraud Examiner from USA from 1997 to 2015.
Akbar is an experienced mediation trainer and has trained in the following cities:
Madagascar in 2012
Gujrat and Mumbai, India in 2014
Houston, Chicago, Atlanta and Dallas, USA in 2014 and 2015
Calgary, Vancouver and Toronto, Canada in 2014 and 2015
C.P.D. – 16 hours in Gujrat and in Mumbai, India in 2017
40 hours Mediation course including coaching to "Impact to Justice" Program in St. Lucia and Guayana, Caribbean Islands in 2016 – 2017.
Coached several Riverdale Mediation courses in Toronto, Canada.
Read more
Caroline Felstiner
Caroline Felstiner is an accredited family mediator, child protection mediator and a registered social worker. Caroline has worked with children and parents in a variety of capacities including as a child protection worker and Roots of Empathy instructor.
Caroline also works as a family professional in collaborative family law cases. Caroline's calm, problem-solving approach ensures that parents' contributions to their children's lives are respected and carried forward even after separation or divorce.
Cindy Holovac Leithead
Cindy Holovac Leithead is an Accredited Family Mediator, a Child Protection Mediator on the Ontario Roster, and a Parenting Coordinator who also provides Circle Mediation and Counseling. Cindy draws on 25 years of experience supporting individuals from diverse backgrounds dealing with difficulties or disputes in or outside of the justice system.
Robyn Hurley
Robyn Hurley is an accredited family mediator and experienced family lawyer. Robyn offers mediation services in all aspects of family law. She is also a panel lawyer of the Office of the Children's Lawyer, representing the views and preferences of children in custody and access, and child protection cases.
Robyn has over six years of experience in family law, and has represented individuals in divorce proceedings, as well as both parents, and the Children's Aid Society, in child protection proceedings. She has also provided legal services to the public as a family duty and advice counsel. Robyn employs an interest-based, collaborative approach to settling cases whenever suitable, which clients appreciate for the increased input in the process, cost-savings, and de-escalation of conflict.
Read more
Seema Jain
B.SW., M.SW., LL.B. Acc. FM, CP, MED, PC
With a background in social work, Seema practices as a Collaborative Family Law Lawyer, is a member of the Office of the Children's Lawyer's legal panel and acts as a Parenting Co-ordinator. She conducts child protection mediations, and full comprehensive family law mediations. (Jain Family Law and Mediation)
Ken Nathens
Ken Nathens is the founding and managing partner of Nathens, Siegel, a Toronto law firm dedicated exclusively to the practice of family law. He was called to the Ontario Bar in 1994. Ken holds both a Civil Law degree and a Common Law degree from McGill University where he graduated in 1992 with Upper Class Honours.
Ken has experience in all areas of family law, including negotiation, mediation, arbitration, and court litigation. He has been certified to represent clients in collaborative negotiation since 2002. He has extensive litigation experience and has been involved in trials relating to such issues as child custody, the mobility rights of parents, imputing income under the Child Support Guidelines, and the rights of adoptive parents under child welfare legislation.
He has recently appeared before the Ontario Court of Appeal arguing on behalf of clients in relation to property and financial disclosure issues. Ken has written extensively on family law issues, including articles published in Divorce Magazine dealing with such issues as the Potential Perils of Collaborative Family Law and vacations in the family law context.
He has offered frequent lectures on family law issues for members and staff of the Ontario Federation of Labour. In 2010, Ken was certified by the Law Society of Upper Canada as a specialist in the practice of family law.
He was also appointed a Dispute Resolution Officer of the Ontario Superior Court (Family Division) in Newmarket where he assists litigants to narrow or resolve issues in the early stages of court proceedings.
Read more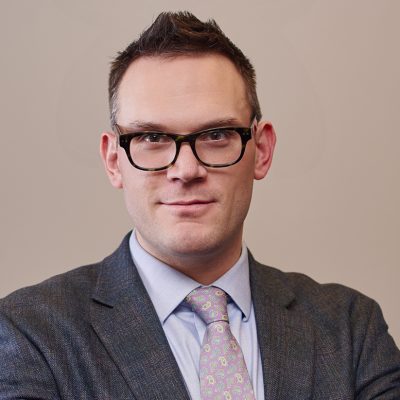 Jared Norton
M.S.W., RSW.
Jared Norton is an experienced mediation trainer and speaker. Jared is the co-facilitator of both the Basic and Advanced Parenting Coordination courses, and is also the facilitator of the Family Relations Course. Jared has been a facilitator and speaker for other Riverdale Mediation courses on topics pertaining to parenting plans, family dynamics, mental health issues, and the voice of the child in Alternative Dispute Resolution (ADR).
Jared is an experienced mediation trainer internationally as well and played an important role of the Access to Justice in the Caribbean sponsored by the University of the West Indies and the Federal Government of Canada, part of Riverdale Mediation's International and Civil Mediation Training program. He has also been a contributing consultant and trainer on the topic of Parenting Coordination for Family Law in Partnership in the United Kingdom.
He also serves as a clinical investigator with the Office of the Children's Lawyer.
Jared Norton is a registered social worker in addition to being an accredited family mediator. He has extensive training in conflict resolution and numerous clinical interventions. He has provided assessment services, including Section 34 YCJA assessments for youth in contact with the legal system, assessments for The Arson Prevention Program for Children (TAPP-C), as well as mental health and addiction related assessments for families, children, and individuals.
Historically, Jared has facilitated and contributed to mental health and addictions related trainings with the Center for Addiction and Mental Health, the Distress Centre of Toronto, and Frontenac Youth Services. He has also been a panel member and speaker at various courses and professional conferences including the OAFM and ADRIC.
Jared graduated from the University of Toronto (2010) with a Master of Social Work, specializing in Children, Youth, and Families. He has Bachelors Degrees in Social Work from York Univeristy (2009) and Psychology (1999), respectively.
Read more
Joel Skapinker
B.A., LL.B., LL.M., Acc. FM
Joel Skapinker has many years of experience practicing family law, currently with Skapinker & Shapiro.
Shelley Stirling-Boyes
B.A. [Hon'], Acc. FM
Shelley Stirling-Boyes is an Associate with Agree Incorporated and an Accredited Family Mediator. She provides comprehensive family mediation, with a focus on developing creative parenting plans and providing parties with strategies that will enable them to maintain a successful parenting relationship.
Shelley's practice also includes workplace mediation, customized conflict management and communication skills training, workplace assessments, conflict coaching and partnering facilitation services.
She is co-chair of the Conflict Management Coaching section of the ADR Institute of Ontario, a Roster Mediator with Peel Family Mediation Services and a facilitator for the Ministry of the Attorney General's Mandatory Information Program. She is on the Ontario Public Service vendor of record for workplace mediation and restoration and is a trainer and coach for Dispute Resolution 1&2, part of the Conflict Management Certificate Program at Conrad Grebel University College, University of Waterloo.
Read more
Heather Swartz
M.S.W., C. Med., Acc. FM, Cert. F. Med.
Heather Swartz is a partner with Agree Incorporated providing conflict coaching, mediation, customized mediation and conflict management training, facilitation services and workplace assessments, restorations, and investigations.
Heather is currently an instructor for Dispute Resolution 1, Dispute Resolution 2 and Organizational Conflict Approaches in the Certificate Program in Conflict Management, Institute of Peace and Conflict Studies, Conrad Grebel University College, University of Waterloo.
She formerly taught the Certificate Program in Therapeutic Family Mediation for the Faculty of Social Work, University of Toronto and, for the Certificate/Diploma in Family Mediation at McMaster University, she taught Culture and Diversity Issues in Family Mediation and Child and Spousal Support.
Read more
Regina Thompson
Acc.FM, C. Med., Cert. Adjudicator. LLM (ADR) Candidate
Regina Thompson is a parenting mediator, a family/child protection mediator and a Certified Adjudicator. Regina is founder and principal of Strategic Intervention Services Associates; a full-service culturally contextualized ADR consultancy.
Brook Thorndycraft
Brook Thorndycraft is a current intern with Riverdale Mediation Ltd., and has been working in community work and education for the last 12 years. She currently works as a Professor in the Community Worker Program at George Brown College, and as a Counselor with Toronto Public Health.
She also works in private practice as a Conflict Resolution Consultant with individuals, families, and non-profit organizations. She encourages people to understand conflict as an opportunity for change and growth, and supports them to develop their emotional capacity and practical skills in order to deal with conflict more successfully.
She provides skills building workshops, organizational development and conflict resolution, and one-on-one coaching. Brook has training and experience in popular education methods, restorative justice, and mediation, and brings her community-based experience into her conflict resolution work.
Read more
Mina Vaish
Mina Vaish is an accredited family mediator and is Principal Mediator and Managing Director of York Mediation. She is an onsite family court mediator at the Newmarket Superior Court of Justice (Family Branch) and a presenter for the Mandatory Information Program (MIP) for applicants and respondents in York Region. She is a roster mediator at the court-connected mediation rosters of Blue Hills (York Region) and mediate393 (Toronto). She is an affiliate mediator with Markham Psychologists and is a partner with the JIBC for the marketing of mediation training courses in Ontario.
Daniella Wald
Daniella is a collaborative family lawyer, accredited family mediator and founder of Daniella Wald Family Law Resolutions in Toronto. Daniella is committed to helping families resolve their parenting and financial issues out of court and to increase awareness of and access to family dispute resolution process options. Daniella sits on the Board of Directors of Collaborative Practice Toronto and speaks on FDR topics in various mediation, law school, and professional development courses.