Faculty
Hilary Linton, Family Mediation Trainer, Civil Mediation Trainer
J.D., LL.M., FDRP. Med-Certified Specialist in Family Mediation, Acc. FM., Cert. F. Med.
Hilary Linton is a Toronto lawyer, an accredited family mediator, an experienced family arbitrator and an alternative dispute resolution trainer. She created Riverdale Mediation in 2000 and has built her private practice as a well-respected family mediator and arbitrator. She is recognized in Canada and recognized internationally for her skillful training, her extensive knowledge in alternative dispute resolution (ADR), her extensive experience and her energized and effective teaching style.
Elizabeth Hyde, Family Mediation Trainer, Arbitrator, and Parenting Coordination Trainer
B. Ed., J.D., LL.M., Acc. FM., FDRP PC, Certified Specialist in Parenting Coordination
Elizabeth Hyde is a Toronto family lawyer, accredited family mediator and Certified Specialist in Parenting Coordination. As a trained and experienced professional educator, Elizabeth has extensive experience in course design and teaching. She has many years experience as a family mediator, parenting coordinator and family arbitrator, which enhances her skills as an alternative dispute resolution trainer.
Teaching Team
Sola Aina
Sola Aina is a junior family law lawyer at a downtown law firm. Sola completed her articles in family law and is currently a second year call. Sola has experience in different areas of family which include negotiation, mediation and litigation. She has participated in an online shuttle mediation, urgent motion, and case conferences. Sola enjoys family law, and she regularly volunteers her time with organizations such as Family Dispute Resolution Institute of Ontario (FDRIO) and Pro Bono Ontario.
Denise Badley
Denise Badley has been practicing law in the Greater Toronto Area for more than 20 years. Specializing in a variety of civil and business-focused cases, Denise will effectively litigate on your behalf, and work alongside you every step of the way. Regardless of the nature of your case, you will get quality advice and representation from a legal professional who always has your best interests at heart.
(Bio taken from denisebadleylaw.ca)
Trish Blake
In private practice since 2013, Trish is a Toronto-based mediator who has worked extensively with family, divorce and business clients.  She practiced previously in Rochester, New York.
Trish earned a Graduate Diploma in Conflict Resolution from Carleton University, Ottawa; holds a certified Specialist in Family Mediation designation with Family Dispute Resolution Institute of Ontario (FDRIO); and, was a member of the board of the New York State Council on Divorce Mediation.  While in Rochester, Trish volunteered with the Center for Dispute Settlement as a mediator for court-referred family and small-claims disputes.
Trish has presented at mediation conferences in both New York state and Toronto and is a mentor/coach for new mediators.
Read more
Paul Brown
Paul Brown went into the field of dispute resolution with a vision of helping people through challenging times and difficult transitions in their lives.
Prior to beginning his conflict resolution career, he worked in Child Welfare. This gave him the opportunity to implement Mediation, Triple P (Positive Parenting Program), and Solution Focussed strategies on an almost daily basis.
An Accredited Family Mediator, he received his Honours Bachelor of Science degree in Psychology from Trent University. In addition to Family Mediation, he facilitates Child Protection Mediator and Family Group (Decision-Making) Coordinator, and is on the Ontario Provincial Roster for both. He also holds the designation of Specialist in Openness Adoption.
He recently published a book on Child Protection Mediation, and is currently writing a book on Family Mediation.
Read more
Natalia Crowe
Natalia practices family law and child protection law in Toronto and primarily represents legally aided clients, including cases involving First Nation, Inuit and Métis families. Natalia is an experienced litigator who also has experience advocating for clients outside the courtroom in negotiated and mediated settlements, including acting as parents' counsel in Indigenous mediation circles at Aboriginal Legal Services on family and child protection files.
Natalia currently sits on the 311 Jarvis Courthouse Indigenous Child Working Committee. In law school, Natalia interned at the Indian Law Resource Center in Washington, DC, during her semester in the Osgoode Aboriginal Intensive Program in Lands, Resources and Governments.
Called to the Ontario Bar in June 2015, Natalia also has a Masters degree (Environmental Studies) and a Bachelor of Arts Double Honours degree (Environmental Studies and International Relations), which included a year of studying at Sorbonne-Paris IV University in Paris, France. On her mother's side, Natalia is Mayan/Pipil (Aztec). On her father's side, Natalia is Irish/Scot, whose settler ancestors settled in Nova Scotia in the 1760s and in southwestern Ontario in the 1840s.
Read more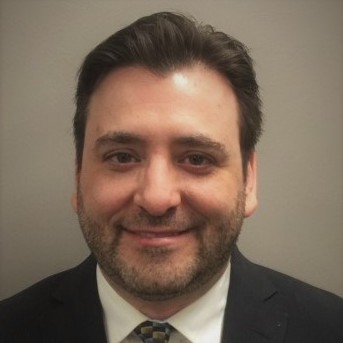 Brian Danson
Brian is an Accredited Family Mediator and an experienced lawyer practising family and child protection law. He holds degrees in both psychology and law. Brian has experience working with families to find solutions to many issues including finances, parenting disagreements, and visitation schedules with children.  During his career, Brian has worked passionately with families as they try to resolve their differences through the use of mediation and alternative dispute resolution, at their most challenging and difficult moments.
Akbar Ebrahim
Akbar Ebrahim is an Accredited Mediator and a Master Trainer certified by the Centre for Effective Dispute Resolution (CEDR), London, England in 2013 and accredited Family Mediator certified by the OAFM Ontario in 2014. Akbar was appointed by the His Highness Aga Khan on the Regional Conciliation and Arbitration Board (RCAB) for Ontario as Mediator in 1999. He served as Mediator for 6 years and in 2005 he was appointed Chairperson of the Board for 7 years until 2012.
Akbar is an experienced mediation trainer and has trained in the following cities:
Madagascar in 2012
Gujrat and Mumbai, India in 2014
Houston, Chicago, Atlanta and Dallas, USA in 2014 and 2015
Calgary, Vancouver and Toronto, Canada in 2014 and 2015
C.P.D. – 16 hours in Gujrat and in Mumbai, India in 2017
40 hours Mediation course including coaching to "Impact to Justice" Program in St. Lucia and Guayana, Caribbean Islands in 2016 – 2017.
Coached several Riverdale Mediation courses in Toronto, Canada.
Read more
Raheena Dahya
Raheena is a lawyer with experience in family and child protection law; and a family law mediator, certified by the Family Dispute Resolution Institute of Ontario (FDRIO). She has earned degrees in European and International Law (LL.B.) and Canadian Common Law (LL.M.); and is a School of Psychotherapy and Counselling Psychology accredited mediator. She is also a former roster mediator with St. Stephen's Community House.
Before Toronto became her home, Raheena studied and worked internationally, including in England, Spain, and the United Arab Emirates, resulting in her keen understanding of intercultural dynamics, and enabling her to serve families with pluralistic perspectives and experiences.
Raheena takes on a variety of voluntary roles within the community. At present, she is serving as the Family Violence Chair for the Family Dispute Resolution Institute of Ontario and is a member of the Executive Committee for the Ontario Bar Association's Alternative Dispute Resolution Section.
Read more
Caroline Felstiner
Caroline Felstiner is an accredited family mediator, child protection mediator and a registered social worker. Caroline has worked with children and parents in a variety of capacities including as a child protection worker and Roots of Empathy instructor. Caroline also works as a family professional in collaborative family law cases. Caroline's calm, problem-solving approach ensures that parents' contributions to their children's lives are respected and carried forward even after separation or divorce.
Hayley Glaholt
Hayley is an Accredited Family Mediator and holds a Ph.D. in Religion, Ethics, and Public Life from Northwestern University (Chicago). She mediates parenting and custody disputes with mediate393, both off- and on-site. She is the principal at Hayley Glaholt Mediation, and her private practice focuses on conflicts brought about by cultural or religious difference.
Hayley is a member of the Ontario Association of Family Mediation (OAFM) and the ADR Institute of Ontario (ADRIO) in good standing. Hayley is also the co-founder and Executive Director of Link Toronto, a non-profit dedicated to educating the public about the link between domestic violence, child abuse, animal abuse, and elder abuse.
Read more
Cindy Holovac Leithead
Cindy Holovac Leithead is an Accredited Family Mediator, a Child Protection Mediator on the Ontario Roster, and a Parenting Coordinator who also provides Circle Mediation and Counseling. Cindy draws on 25 years of experience supporting individuals from diverse backgrounds dealing with difficulties or disputes in or outside of the justice system.
Nilufa Husein
Nilufa Husein received her B.A in Psychology from York University in 1992 and her Law Degree from the University of Ottawa in 1995.  Prior to law school, Nilufa worked for Victim Services of Peel in the Domestic Violence Unit. After law school, she Articled with the Ministry of the Attorney General, Office of the Children's Lawyer from 1995-1996, and was called to the Ontario Bar in 1997.  Nilufa commenced work as a sole practitioner shortly after her Call in the areas of family and child welfare laws, often representing low income persons and women from abusive relationships to put forth their claims before the Family Courts. In 2003, she joined the legal department at the Barbra Schlifer Commemorative Clinic as a staff family lawyer and worked there until 2016, after which she briefly joined a large firm, Miller Thomson, for approximately one year from 2016 to 2017.
In 2017 Nilufa commenced her own private practice in North York, Ontario working primarily in the areas of family law and often advocating for victims of domestic violence in family court. She is a Member of the Area Committee, Legal Aid Ontario and on Legal Aid's Domestic violence, Certificate and Duty counsel panels.
Read more
Robyn Hurley
Robyn Hurley is an accredited family mediator and experienced family lawyer. Robyn offers mediation services in all aspects of family law. She is also a panel lawyer of the Office of the Children's Lawyer, representing the views and preferences of children in custody and access, and child protection cases. Robyn has over six years of experience in family law, and has represented individuals in divorce proceedings, as well as both parents, and the Children's Aid Society, in child protection proceedings. She has also provided legal services to the public as a family duty and advice counsel. Robyn employs an interest-based, collaborative approach to settling cases whenever suitable, which clients appreciate for the increased input in the process, cost-savings, and de-escalation of conflict.
Read more
Lindsay Kertland
Lindsay is an Accredited Family Mediator with degrees from the University of London, King's College (LL.M), University of Leeds (LL.B) and University of Western Ontario (BA). She lived in Montreal, Vancouver, the UK, and Asia before making Toronto her home. Prior to her mediation career, Lindsay's diverse professional background included the investment business, intellectual property law and the not-for-profit sector.
Lindsay has also undertaken many volunteer roles within her children's schools and community associations. Together, this has culminated in a broad, open and unique perspective in her role as a mediator. She encourages self-determination, honours being heard, and facilitates participation and dialogue through non-judgment.
Read more
Matilda Kissi
Matilda Kissi is a Senior Family Law Clerk with over 15 years of experience in both and Child Welfare and Family Law, including as a former Family Court Clerk in the Ontario Court of Justice. She is a trained mediator and a member of FDRIO and AFCC-O. She is well versed in the Family Law Rules and Child and Youth Family Service Act. Her expertise lies in assisting clients navigate the difficult and often emotional experience separation and divorce.
Sonia Mills
Sonia has a masters in psychology and is in the process of completing an Indigenous social work degree magna cum laude from Laurentian University in April 2021. She is a member of the CPA and the OCSWSSW. She focuses on culturally specific interventions, addressing intersectional violence and oppression, healing, social determinants of health and their impact on marginalized and racialized communities.
Ken Nathens
Ken Nathens is the founding and managing partner of Nathens, Siegel, a Toronto law firm dedicated exclusively to the practice of family law. He was called to the Ontario Bar in 1994. Ken holds both a Civil Law degree and a Common Law degree from McGill University where he graduated in 1992 with Upper Class Honours.
Ken has experience in all areas of family law, including negotiation, mediation, arbitration, and court litigation. He has been certified to represent clients in collaborative negotiation since 2002. He has extensive litigation experience and has been involved in trials relating to such issues as child custody, the mobility rights of parents, imputing income under the Child Support Guidelines, and the rights of adoptive parents under child welfare legislation.
He has recently appeared before the Ontario Court of Appeal arguing on behalf of clients in relation to property and financial disclosure issues. Ken has written extensively on family law issues, including articles published in Divorce Magazine dealing with such issues as the Potential Perils of Collaborative Family Law and vacations in the family law context.
He has offered frequent lectures on family law issues for members and staff of the Ontario Federation of Labour. In 2010, Ken was certified by the Law Society of Upper Canada as a specialist in the practice of family law.
He was also appointed a Dispute Resolution Officer of the Ontario Superior Court (Family Division) in Newmarket where he assists litigants to narrow or resolve issues in the early stages of court proceedings.
Read more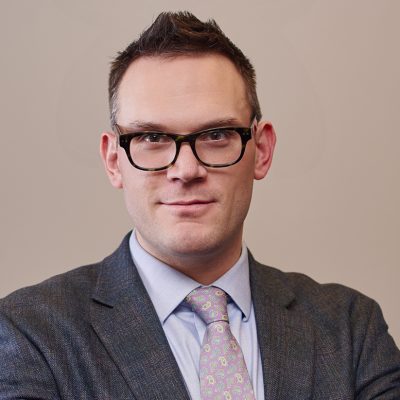 Jared Norton
M.S.W., RSW., Acc.FM., FDRP PC.
Jared Norton is an experienced mediation trainer and speaker. Jared is the co-facilitator of both the Basic and Advanced Parenting Coordination courses, and is also the facilitator of the Family Relations Course. Jared has been a facilitator and speaker for other Riverdale Mediation courses on topics pertaining to parenting plans, family dynamics, mental health issues, and the voice of the child in Alternative Dispute Resolution (ADR).
Jared is an experienced mediation trainer internationally as well and played an important role of the Access to Justice in the Caribbean sponsored by the University of the West Indies and the Federal Government of Canada, part of Riverdale Mediation's International and Civil Mediation Training program. He has also been a contributing consultant and trainer on the topic of Parenting Coordination for Family Law in Partnership in the United Kingdom.
He also serves as a clinical investigator with the Office of the Children's Lawyer.
Jared Norton is a registered social worker in addition to being an accredited family mediator. He has extensive training in conflict resolution and numerous clinical interventions. He has provided assessment services, including Section 34 YCJA assessments for youth in contact with the legal system, assessments for The Arson Prevention Program for Children (TAPP-C), as well as mental health and addiction related assessments for families, children, and individuals.
Historically, Jared has facilitated and contributed to mental health and addictions related trainings with the Center for Addiction and Mental Health, the Distress Centre of Toronto, and Frontenac Youth Services. He has also been a panel member and speaker at various courses and professional conferences including the OAFM and ADRIC.
Jared graduated from the University of Toronto (2010) with a Master of Social Work, specializing in Children, Youth, and Families. He has Bachelors Degrees in Social Work from York Univeristy (2009) and Psychology (1999), respectively.
Read more
Clayton R. Spencer
Clayton practices exclusively in the area of Family Law.  Mr. Spencer was called to the bar in 1998, and has provided Family Law services to the residents of Durham Region since that time.  Mr. Spencer provides a broad range of Family Law services, including divorce, custody and access, child and spousal support, property division, child protection, and collaborative services.  Mr. Spencer is also a trained arbitrator, and his arbitration servicesare available to help you resolve your Family Law disputes.
Mr. Spencer obtained his Level II Collaborative Team training in 2007.  Mr. Spencer strongly believes that the collaborative process produces better results and more cost-efficient outcomes for those who are separating from their spouses than traditional litigation.  Mr. Spencer encourages the use of alternate dispute resolution, where appropriate.
Mr. Spencer is also an experienced Family Court litigator.  Mr. Spencer is respected by his peers, and was appointed a Family Court Dispute Resolution Officer when that program was introduced to Durham Region in 2011.
Read more
Shmuel Stern
Shmuel Stern is a family law lawyer and founder of DisclosureClinic.ca, an online limited scope practice assisting people to compile their family law financial disclosure. He is a past Chair of the OBA Child and Youth Law section and recently completed an LLM in Family Law. You can follow his Ontario family law caselaw Twitter feed @corollaryrelief.
Mina Vaish
Mina Vaish is an accredited family mediator and is Principal Mediator and Managing Director of York Mediation. She is an onsite family court mediator at the Newmarket Superior Court of Justice (Family Branch) and a presenter for the Mandatory Information Program (MIP) for applicants and respondents in York Region. She is a roster mediator at the court-connected mediation rosters of Blue Hills (York Region) and mediate393 (Toronto). She is an affiliate mediator with Markham Psychologists and is a partner with the JIBC for the marketing of mediation training courses in Ontario.
Kayla Viau
Kayla Viau earned her Honours B.A. with a major in Aboriginal Studies and a minor in Psychology from the University of Ottawa. Kayla received her Juris Doctor (J.D.) from the University of Ottawa in 2015. Following her call to the Bar of Ontario in June 2016, she completed a Master of Education at the University of Toronto. Most recently, Kayla completed her post-graduate certificate in Alternative Dispute Resolution at Humber College.
Kayla is a member of the Family Dispute Resolution Institute of Ontario and a family mediation intern with Riverdale Mediation. As a student-at-law, Kayla worked primarily in the areas of family and child protection law.
Kayla is Cree and is a member of Taykwa Tagamou Nation, located in Treaty 9 territory.
Read more
Daniella Wald
Daniella is a collaborative family lawyer, accredited family mediator and founder of Daniella Wald Family Law Resolutions in Toronto. Daniella is committed to helping families resolve their parenting and financial issues out of court and to increase awareness of and access to family dispute resolution process options. Daniella sits on the Board of Directors of Collaborative Practice Toronto and speaks on FDR topics in various mediation, law school, and professional development courses.